Your Own Personal New Year
Posted on

admin

on

January 2, 2015

A New Year
A Renewed Commitment
A Fresh Start
The new year can be a great time for us to sweep away the debris from the previous year and invite something new into our lives. We can use this time to take inventory of those things that are holding us back from what we want and invite those things that will help us move forward. It can be helpful to write a list and keep it nearby as we move into the new year. Here are a few ideas:
Let go of resentment … Invite love
Let go of past hurts … Invite forgiveness
Let go of clutter … Invite a strong flow of energy
Let go of judgement and criticism … Invite acceptance
Let go of negative beliefs that don't serve … Invite new beliefs that inspire
Let go of the idea of failure … Invite gratitude for the lessons learned
Let go of expectations … Invite the mystery
Let go of anger … Invite understanding
Let go of fear … Invite courage
Because some habits are hard to break, keeping your list handy and reviewing it regularly can serve as a reminder to repeatedly choose to let go of what holds you back and refocus your attention on what you want to invite into your life experience.
Although the new calendar year can be a great time to let go of old, unavailing thoughts, feelings, or actions and invite new, more effective ones, you don't have to wait until a particular time of the year to apply these principles. You can start your own personal new year at any time! You may even want to schedule a life inventory on a quarterly basis to make sure that you are still heading in the direction you want to be going.
Starting a new year can be exciting. Although we can't know for sure what the new year will bring, we can imagine for ourselves that it will be better than the year before. And if we put our attention and subsequent action on what we want our lives to look like we will have a much better chance of creating that for ourselves.
Best wishes to you as you begin creating the best possible year you can imagine for yourself!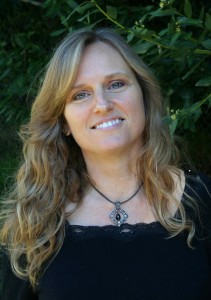 Lisa Vincent is a personal growth Life Coach, Lifestyle Coach, EFT Practitioner, Workshop Leader, and Course Instructor. She co-developed the online course Overcoming Jealousy , and developed and facilitates the Loving Your Body Workshop for Women. She is also the author of the forthcoming book, 50 Ways to Love Your Body NOW: Without Changing a Thing. Contact her for a free 20-minute consultation to see how she can help you to love your body, embrace a healthy life-style, quiet self-judgement and criticism, overcome jealousy, insecurity, or loneliness, release unhealthy partnerships, produce loving relationships, or create a more peaceful, joyful experience of life. You can contact her through Twitter, Facebook, and her website.