Relaxing into the Rain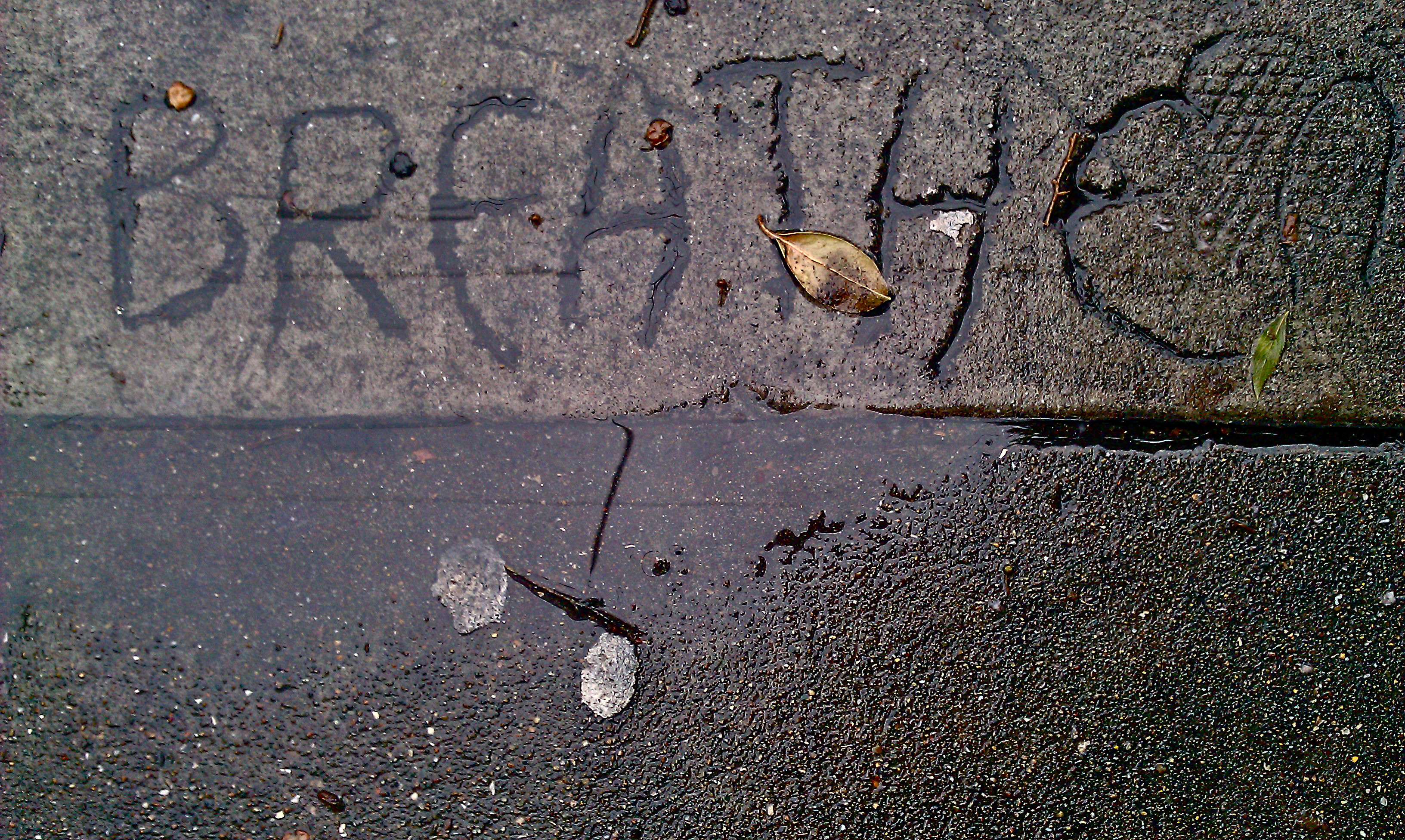 I was walking down the street the other day when it began to rain. As my walk progressed, the rain fell harder. I was walking swiftly with my back rounded and my head down as I hurried through the crowd of other people walking hurriedly with their backs rounded and their heads down.
Suddenly, a clash of thunder struck and I immediately remembered growing up in the midwest where thunderstorms happened frequently along with the coming of spring. I felt a memory of myself as a child happily spinning around in the rain and gleefully stomping through rain puddles.
In that moment, I stopped fighting for my place under the awning of every storefront and relaxed into the rain. What was I trying to protect myself from anyway? What were we ALL so afraid of? With this thought I slowed down, pulled my shoulders back, and took a deep breath. As I looked up to the gray sky, a sense of peace immediately washed over me, and I began to laugh.
The laughter was a result of the sense of freedom that came with letting go of the need to protect myself … from the rain … and from the emotional pain in my life. I realized that no matter how hard I try to protect myself by contracting from the human experience, I still end up getting wet. When I pull my shoulders back, however, … open my heart … and breathe … I allow life to flow through me without resistance. I allow myself the full experience of life. The joyful and the painful.
So the next time a physical or emotional rainstorm happens in your life, see if you can slow down a bit and allow the downpour to wash over you without trying to make a run for it to the next perceived awning of protection. See if there is a part of you that is able to stand a little taller and find the strength that comes from experiencing the rain.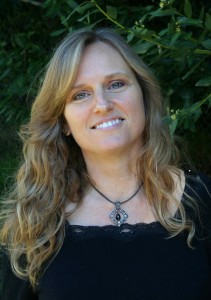 Lisa Vincent is a personal growth life coach, workshop leader, and course instructor. She co-developed the online course Overcoming Jealousy and is scheduling dates for her Loving Your Body workshop series. She is also the author of the forthcoming book, 50 Ways to Love Your Body NOW: Without Changing a Thing. Contact her for a free 20-minute consultation to see how she can help you to love your body, embrace a healthy life-style, quiet self-judgement and criticism, overcome jealousy, insecurity, or loneliness, release unhealthy partnerships, produce loving relationships, or create a more peaceful, joyful experience of life. You can contact her through Twitter, Facebook, and her website.