Loving Your Body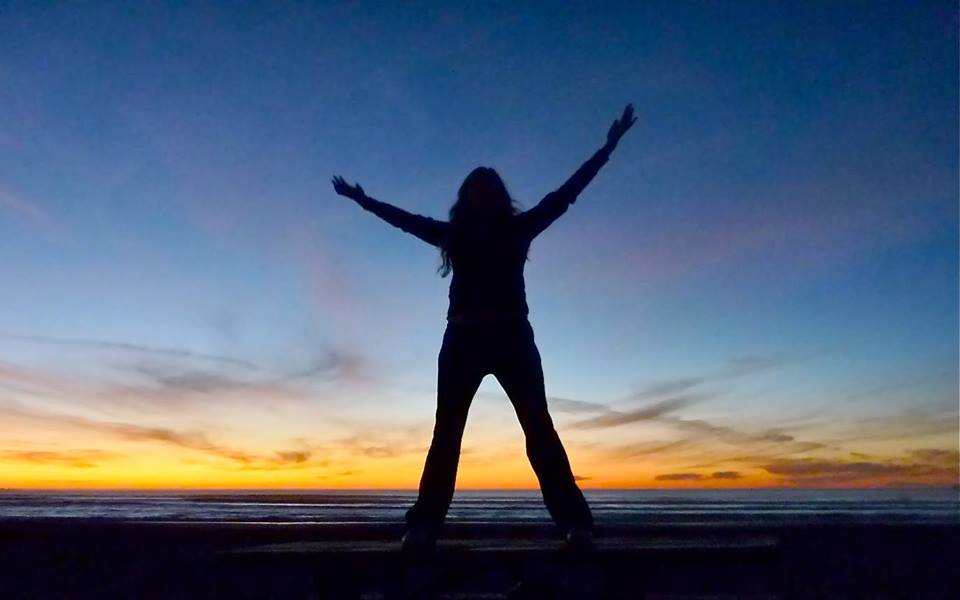 Loving Your Body Workshop for Women
A Transformational Event to Help You Move From Self-Conscious to Self-Confident!
 Do you ever feel uncomfortable about your physical appearance? 
Are you ever less than loving toward particular parts of your body?
Have you ever wished that you could change your body?
You are not alone!
In a recent study, 97% of women responded that they were dissatisfied with their bodies – only 3% were happy with their bodies – and 60% of women experienced depression stemming from their perception of their physical appearance. Feeling body-shame is extremely common. Universal, in fact.
But, I have GREAT NEWS!
Studies also show that there are simple ways for people to improve their body-image. One of these ways is through connecting with others who are having a similar experience. In this workshop you will be joining a community of amazing women, just like you, who are dedicated to creating a more positive image of themselves and supporting other women as they move toward more self-acceptance and self-love for themsevles.  And this is exactly what this Loving Your Body workshop is all about.
In this transformational event, you will:
Explore your cultural conditioning around body image
Transform feelings of shame into a sense of freedom 
Redefine how you see beauty in yourself and everyone else
Explore new tools to help you love your body exactly as you are NOW
Find the strength to be YOU — regardless of who's watching
Listen to your body and quiet your self-critical mind
Receive inspiration to move through your life with more confidence
My name is Lisa Vincent. I am a life coach who loves to help people create better relationships. I am especially interested in the relationship we have with our bodies.
After almost a lifetime of self-criticism, self-loathing, eating disorders, and shame regarding my own body, I found myself on a path toward more self-acceptance, self-love, and self-confidence. I created the Loving Your Body Workshop to share the tools I've learned and look forward to helping you create a stronger, more satisfying relationship with yourself.
What People Are Saying About My Loving Your Body Workshops
"Very loving safe space." "I loved the workshop. It was powerful and amazing." "It was mindful, compassionate, deep, and profound." "I loved the music and meditations." "The time flew by." "The lovely guided imagery was awesome." "Powerful." "Enjoyable." "Useful for every woman!" "I have more self-compassion for where and how I am."
I have attended many body love and healing workshops in my life, this was hands down the best. The work was thoughtful, deep, and profound. The teachings dealt with core beliefs and the exercises were extremely powerful. I felt deeply moved with so much love and compassion for myself and the others in the workshop. It was a transformational experience. ~Sarah Lakey, California 6/2014
Lisa brings her heart and soul to her work, with vulnerability, wisdom, and love. And it really shows. She created a safe space instantly and it set the tone for a wonderful workshop. ~Rachel Fleishman, LCSW, REAT- Dance Your Bliss Facilitator, California 6/2014
Lisa is a skillful facilitator and healer. Her workshop touched on many of the core aspects around body image and she gently, lovingly guided her participants on a journey of self-exploration compassion, empathy, and growth. Well worth the time. ~Heidi Hitchcock, California 6/2014
If you're in a body, you've probably got issues with it. Lisa's compassion and motivational style will help you accept yourself as you are. ~Gwendolyn Evans, California –  "I noticed some changes in myself over the last few days. Usually I'm self-conscious about my weight when I speak in public.  Instead of thinking of myself as "fat," I find myself thinking now of myself as "a different body type." And I feel good about what I am." 6/2014

Lisa's Loving Your Body workshop was informative, interactive, inspiring, and fun! I would recommend this well organized workshop to anyone who has ever struggled with their body image. I met wonderful people and came away with new and easy to use tools. Thank you, Lisa! ~Candice Youngman – The Juicestress, California 6/2013
I would highly recommend this workshop to anyone who has ever experienced a relationship with their body that is anything less than loving and accepting (the majority of us!). Lisa's gentle approach to this tender topic made me feel so relaxed, open to sharing, and open to experiencing everything that was present for me. A real gift! ~ Kelley, California 6/2013
The Loving Your Body workshop led by Lisa Vincent was awesome! She provides important and valuable information and connects her own personal experiences to the material. The exercises are fun and powerful. She creates a safe space to explore these deep issues. I left the workshop feeling inspired, supported, and connected in community. ~Caitlin, California 6/2013
This workshop was really powerful in helping me to see how much I beat myself up for something I actually put very little value on for other people. It also helped me to update my self-image and integrate it into my new way of understanding the body. Lisa does an excellent job of deepening our awareness of our thoughts and giving us tools to shift those thoughts over time. ~Anonymous, California 6/2013
Group Setting Not for You?
 I also provide private coaching. Contact me to schedule a session.