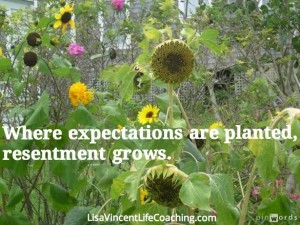 Posted on June 26, 2014 by admin in Thoughts.

Where expectations are planted, resentment grows. When you have expectations for others, the resentment doubles. You may be resentful that they are not meeting your expectations, and they may be resentful because they feel controlled by your expectations. Look within your relationships to see if there are expectations and judgement that you can replace with acceptance […]

Continue Reading... No Comments.