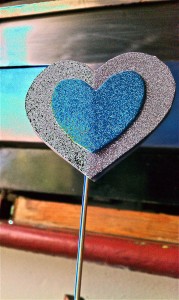 Posted on June 25, 2014 by admin in Poetry.

Love nourishes the soul, making us feel powerful enough to remove the perceived barriers from what, without love, seemed impossible. Generate LOVE WITHIN YOURSELF and discover the power to achieve what once seemed unattainable. Lisa Vincent is a personal growth life coach, workshop leader, and course instructor. She co-developed the online course Overcoming Jealousy and is […]

Continue Reading... No Comments.