Living a Mind/Body/Spirit Connected Lifestyle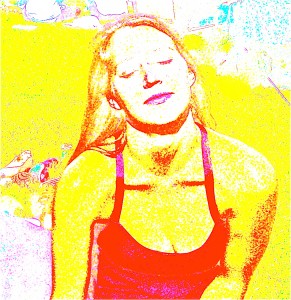 Do you want to feel more at peace? Do you want to experience a deeper sense of calmness? Do you want to be stronger and more flexible?
Living a mind/body/spirit connected lifestyle can help you reduce stress, approach life from a more grounded perspective, and get in touch with your body in a way that will lift your spirit. It will enhance your ability to connect with yourself, your body, others, and the world around you.
Practices that anyone at any age or physical health level can perform may include meditation, prayer, mindfulness, artistic/self-expression, gratitude, a healthy diet, and movement practices such as Yoga, Thai Chi, Qigong, conscious dance, and more activities that quiet the mind, encourage presence, and feed the soul.
In addition to being a life coach, I am a lifestyle coach, level II Emotional Freedom Technique practitioner, certified World Peace Diet facilitator, meditator, yogi, vegan health food freak, and lover of life on Earth.
I would love to guide you, support you, encourage you, and help you travel this path of inner-connectedness and joy as you create a lifestyle for yourself that results in more peace in your mind, strength in your body, and freedom in your spirit.
If this sounds like something you want for your life, please contact me for a consultation!