About Me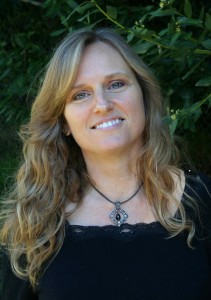 One interpretation of the meaning of the name Lisa is "Devoted to love." This is the interpretation I choose for my life. I take this definition literally and am committed to loving myself and my life beyond measure and helping you find your own unique way to loving yours.
I have spent the past several years on a path of transformation and profound healing. I found tools that helped me successfully change my life from one of corporate job burn-out, dissatisfaction, anxiety, depression, and illness to a life filled with peace, adventure, exploration, discovery, joy, and good health. I went from a person lacking self-worth to a person filled with self-love. I released the need to choose toxic relationships and instead create strong, satisfying relationships in all areas of my life.
This incredible path also led me to fulfill my dream of moving from the lovely heart of the United States to live on the beautiful coast of California and to work in the exciting field of transformation. I have worked for a well-known company that produces training courses by world-renowned spiritual teachers and personal growth leaders, partnered with relationship experts and authors in a variety of projects, and perform a key leadership role in a business and personal development company. I also develop my own in-person workshops and online courses to help people transform their own lives.
I have been extremely lucky to study with well-known senior teachers with extensive experience and expertise in their fields.
My educational background includes:
Courses in the Women's Studies program led by author and Kansas Professor of the Year Award winner, Tamara Agha-Jafar, Ph.D.,
Extensive personal coaching and private coach mentoring with relationship coaches and authors, Mali Apple and Joe Dunn
200 hour counseling/coaching certification (I am not a licensed clinical counselor or therapist)
World Peace Diet facilitator certification with Will Tuttle, Ph.D.
Level II Progressive EFT (otherwise known as Emotional Freedom Techniques, or Tapping) Practitioner certification with Zoe Walton Hansen
iRest Yoga Nidra Certification with Richard Miller, Ph.D.
300 hour Somatic Yoga Therapy certification with Janice Gates, Kate Holcombe, Jill Satterfield, Prashanti de Jager, Mariana Caplan, Ph.D.
My own personal experiences with issues such as food addiction, poor body image, drug use, jealousy, heart break, abuse, single parenthood, and job loss, and my ability to thrive in spite of it all, make me uniquely capable of a coaching approach that is understanding and empathetic and offers enthusiastic encouragement. I consider my role of supporting others in the creation of more peaceful and joyful lives a sincere privilege. I have unwavering confidence in your ability to create the lasting change you desire!
Check out what people are saying about coaching sessions with me.
Contact me with questions or to request a session.