About
COACHING: Sessions can be conducted in person, by telephone, or online. We can meet just about anywhere!
FREE CONSULTATION: Join me for a 20-minute consultation to determine how we might work together.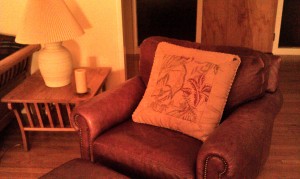 MULTI-SESSION PACKAGES: Individual sessions are offered and multi-session packages include customized exercises to be completed between sessions along with brief phone/email follow-up for accountability and to celebrate successes.
INVITATION: Let me be your guide in using your natural sense of adventure to journey within and discover more self-compassion, empowerment, freedom, and joy. 

What People Are Saying About Coaching Sessions with Me
"There are a few essential and hard to come by qualities that my counselor must have. She/he must have the ability to make me feel heard, loved, and understood. Lisa is a master at this! I feel so safe talking to her that it creates a space for self discovery and healing. This in itself is enough for me but she also has clear insights and fresh healthy perspectives. She is a dream come true!" ~Hayden Lilien, California
"I've been speaking with Lisa for about a month now and she's really amazing and helpful. I felt immediately comfortable and we formed a great connection. She is very insightful, a great listener, patient, kind and funny. She resonated with me in an amazing way and helped me with perspective. I was able to allow her thoughts and suggestions to sink into my heart and soul and develop a way out of my issues and what was troubling me and holding me back. She is quite knowledgable and compassionate and exactly what I needed at exactly the right time.  –  A call that'll change your life… if you're ready." ~Cecily McCarthy, Colorado
"Thanks, Lisa Vincent, for a truly inspiring, uplifting, deep, and enjoyable session. I learned a lot about myself and those interesting "thoughts" that often drive my emotional responses and highly influence my actions. Looking forward to daily dancing and mostly to showing up in an open, vulnerable, honest way with the intimate people in my life and not being attached to the outcome being any certain way. Ahhh, what a relief." ~Katherine S., California
"Lisa is astoundingly insightful and infinitely compassionate. You will come away from your time together feeling much more loving toward yourself and truly ready to create a life you love." ~Anna B., California
"I kept talking to my friends about what was going on, when all I really needed to do was come see you!" ~Client, California
"With everyone's life changing it is good to be able to get support from a source outside of your circle. I spoke to Lisa a few days ago about some life changes happening with me. I could feel her love and compassion over the phone as she listened very intently. I felt very comfortable speaking to her about what was happening. She was easy to talk to and when she spoke it was clear to me that it was with love and out of love for my feelings and circumstance. By the time we ended the call I felt relieved, more balanced, and calm. Her insight into my circumstance was invaluable. Her listening skills and her words of love and wisdom offered me some healing in the moment I needed it. I recommend Lisa if you need someone to help you see the things you already know or need someone to listen. She is the most loving person to talk to." ~Neathasha, Missouri
Contact me with questions or to request a free consultation.